Forwarding containers all over the globe
Global container forwarding
Forwarding containers
all over the globe.
Need your shipment forwarded quickly and safely? Sealane acts as a forwarding agent for arranging transport to your final destination. We take great pride in serving the best possible solution for each shipment. We recommend you to use our forwarding services for having the maximum benefit of a 'one-stop-shop' approach.
We believe forwarding goes a lot further than getting goods from A to B. That is why we offer many value-added services to suit your needs. Thanks to our extensive network with major shipping lines we always have the best solution for your condition.
Are you looking for a forwarding company you can trust? Contact us today.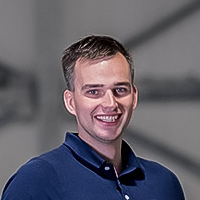 What are your challenges?
Harro Smit is available for questions and quotes.
You want your cargo to be in good, experienced hands. With us, it is.
Harro smit
·
Representative Forwarding
Road transport forwarding
Forwarding freight by truck
When you're looking for a reliable trucking forwarder, our sister company Translane is your best option. Translane is specialised in road transport solutions throughout the whole of Europe. National and international customers benefit from our expertise and network.
Find out more about Translane on their website.
Forwarding conditioned goods
Do you wish to transport fish or other conditioned goods? We have all the right tools and knowledge to arrange transport of goods according to high-quality standards.
We have a daily barge connection with main terminals in Rotterdam for a cost effective pre-haulage of containers.
As Sealane is acting as a forwarding agent only on behalf of principle, the Dutch forwarding conditions FENEX are applicable.