Shipping agents you can count on
Shipping agents you can count on
Our shipping agents will guide port calls of your vessels with a full range of agency services, giving you peace of mind. Sealane offers a comprehensive package of shipping agency services for ships calling in at Eemshaven. This includes bunkering, provisions, crew changes, custom clearance and more. Thanks to our large network of service providers and suppliers, we can meet any request.
Are you looking for a reliable shipping agent in Eemshaven for your next project/port call? Call us today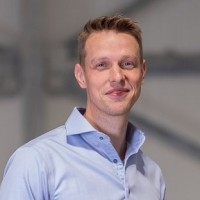 What are your challenges?
Walter van Tholen is available for questions and quotes.
Your local network is crucial when it comes to being the best shipping agency. It is a 24/7 service.
Walter van Tholen
·
Shipping agent at Sealane
Our job is to aim for a smooth port-call for each vessel. Our shipping agents are dedicated and available 24/7. We take care of clear communication between authorities, suppliers and ship owner.
Let our shipping agents help you. Please ask for a proforma D/A.
Our shipping agent will take care of the necessary documentation. We are in close contact with the Dutch customs authorities, who are actually right around the corner.
Are you in need of bunkering? Our shipping agent will manage the refuelling of your vessel for you.
Whatever you require, we can provide you with the things you need. Stocking up food and other supplies, our shipping agents will handle it.